About Keri Dennis - NC, CFMP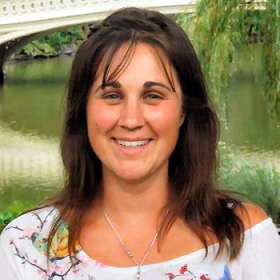 Keri Dennis
- Nutritional Consultant
- Certified Functional Medicine Practitioner
Keri brings to Hair Trace Mineral Analysis Interpretation (HTMA) a very diverse background in health and nutritional healing that spans a period of more than 20 years.

Keri is a Certified Functional Medicine Practitioner, holds a Diploma in Traditional Chinese Medicine & Acupuncture, and holds a certificate in Nutritional Healing with the Alive Academy.

Additional healing modalities combined with countless hours of hands-on experience working with supplements, herbs, diet & nutritional approaches for achieving optimal health provides Keri with a deep reservoir of experience that she draws upon every time she helps Clients to uncover & discover their road to optimal health.

It is rare to find a Qualified Health Practitioner that has any real world hair analysis interpretation KNOWLEDGE, EDUCATION & HANDS ON EXPERIENCE with helping people to address debilitating health conditions using a nutritional approach. Keri's direct experience helping people across North America approaches 13 years & counting…

Additionally, Keri is obsessively passionate about heath conditions related to Nutrition, Diet, Exercise, Stress & Environmental Poisoning… how they interconnect AND directly impact an Individual's Health & Vitality.

Her ongoing education and research includes a special interest in working with Digestive Health, Hormone Imbalances, Childhood Developmental Disorders & Chronic Pain.

Hair Analysis Testing for Mineral Imbalances is just one of many ways of gaining insight into the root causes of many of today's most difficult "Modern Health Conditions"… many of which were hardly existent just a few generations ago.

Accurate Laboratory Testing alongside real world experience that uses a scientific process to combine several screening, diagnostic & investigative tools provides Keri's Clients an effective arsenal of knowledge to turn the tide on the battle against debilitating conditions related to Environment Toxicity.

At Hair Analysis Kit… we believe that if addressing Heavy Metals Poisoning, Mineral Deficiencies and Nutritional Imbalances doesn't alleviate your most difficult health conditions... then at the VERY LEAST you will have a solid nutritional foundation for making your other health protocols far more effective.

Keri looks forward to working with you to help you reach your health and wellness objectives. :)
Health Program Consultations:
Scheduling
Still Have Questions?
Please contact us with your inquiries (Monday - Friday: 8am - 4pm PST).