Health Program Support
With Nutritional Consultant Keri Dennis - NC, CFMP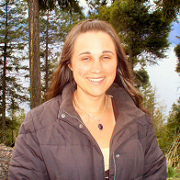 Keri Dennis - NC, CFMP
Many people that are new to hair analysis are often FRUSTRATED when they order a Nutritional or Mineral Analysis Test through a Catalog Website, Shopping Website or any kind of a Generic "Links" Website that offers low quality (low accuracy) hair analysis as an "Add On" to an endless assortment of confusing products, services and health gimmicks.

If you already feel bombarded then you may be wondering, "How Can I Apply My Hair Analysis Results to Support My Health Goals?"

We offer a $107 Health Program Support package with Keri Dennis - NC, CFMP for our Clients who would like to apply their Laboratory Results while taking into account any Health Conditions, Concerns or Nutritional Requirements.

This additional support is very popular for Vegetarian, Vegan, Primal, Raw diets and for supporting the strict nutritional requirements for conditions related to Digestive Issues, Hormonal Imbalances, and Food Sensitivities. Working on the PHONE, and by EMAIL with a trained and qualified Nutritional Consultant provides you direct access to get Your Questions Answered so that You can get the most from Your Laboratory Health Program Recommendations.

It is very hard to find this kind of additional support on the internet. Of the few options that offer any kind of support, Most Only Send a One-Time Email or Letter. If You are lucky enough to find a Nutritional Specialist locally, this level of 1-on-1 expertise often Starts at $500.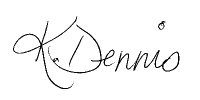 Keri brings over 20 years of hands-on experience and has helped thousands of people to achieve optimal health through proper nutrition, diet, and supplementation.

Your Nutritional Consultant,

Keri Dennis - NC, CFMP
45+ minute one-on-one consultation by PHONE.
4 weeks of once per week weekly support follow-ups available by EMAIL to make sure you get the most out of your phone session.
A discussion of your current health concerns and how they would be related to what was discovered by your hair analysis report.
Clarification about the dietary recommendations provided by the lab staff and how these nutritional requirements would support or not be required for your health objectives.
A review of any supplements recommended in your report so that you know what you are taking and how they would interact with any other supplements that you currently use.
As Required: Detoxification protocols & recommendations.
As Required: Nourishment protocols & recommendations.
As Required: Adrenal / Thyroid protocols & recommendations.
As Required: Gut Health / Immunity protocols & recommendations.
As Required: Inflammation / Bacteria protocols & recommendations.
As Required: Additional testing recommendations to confirm suspected conditions that can be obtained from other Labs or your Doctor.
As Required: Discussion about any unique dietary requirements that you may have. (Vegan diets, current protocols etc.)
And more!
A Health Program Support package with Keri is very efficient and straight to the point as she will have your Hair Analysis Lab Report and your Questions to work with.
And don't worry! If it goes a bit over 45 minutes into 1 hour, you won't be charged extra! We want to make sure you get your questions answered. Remember, you have up to 4 weeks of once per week weekly email communication available if you need extra help in putting your own unique health program recommendations in place.

Use the form below to order your Health Program Consultation. At this time, we are only able to offer this service in the United States and Canada. To arrange for overseas consultations, please contact us to inquire if you are in a region that we can provide service for.
Still Have Questions?
Please contact us with your inquiries (Monday - Friday: 8am - 4pm PST).