Home

order

supplements

metabolic packs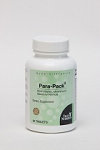 Para-Pack provides those nutrients most needed by the slow metabolizer. It is designed to promote a sympatho-mimetic effect, support cellular oxidation and energy production, and quench free radical generation within the cytoplasm. Optimal nutritional support aids in increasing the… read more…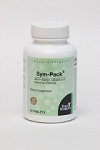 Sym-Pack supplies the sedative nutrients most needed by the fast metabolizer. It is designed to reduce excessive cellular oxidation, improve cellular respiration via the Krebs (tricarboxylic acid) cycle and quench excessive mitochondrial free radical activity. read more…
† Albion®, TRAACS®, DimaCal® and the Albion Medallion design are registered trademarks of Albion Laboratories, Inc. The Albion Gold Medallion individually awarded signifies excellence in mineral nutrition and for providing the highest quality in mineral absorption and utilization with Albion® pharmaceutical grade, verified organic amino acid chelates. Chelates covered by Albion U.S. Patent 7,838,042. Malate covered by Albion U.S. Patent 6,706,904.
Metabolic Packs Supplements Info

Stressors, whether physiological or psychological, will normally provoke a specific reaction of the autonomic nervous and endocrine systems, termed sympathetic and parasympathetic, which in turn will increase or decrease certain nutritional requirements. Awareness of these factors has resulted in very powerful metabolic formulations that fulfill, for the first time, the nutritional requirements of these evoked responses in accordance with individual metabolic needs.

Trace Nutrients™ metabolic packs were designed to meet the exacting requirements of sympathetic over-activity (

Sym-Pack

) and parasympathetic dominance (

Para-Pack

). These formulations, researched and developed by Dr. David L. Watts in the early 1980s, and continually being improved, are still the only metabolic products available that are precisely appropriate for anabolic and catabolic support.

Trace Nutrients Metabolic Packs have been specially formulated to work with your

hair analysis

health program.
Trace Nutrients Supplements only available in the United States / Canada

Online orders for Trace Elements Supplements can only be sent to the United States, due to customs, duties and shipping calculations that our online store does not process.

If you reside in Canada, please
Contact Us
for ordering information.
Still Have Questions?
Please contact us with your inquiries (Monday - Friday: 8am - 4pm PST).