Home

order

supplements

about
Trace Nutrients, by Trace Elements Inc.
Supplements specially formulated to work with your Hair Analysis Lab Interpretation.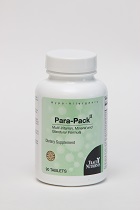 Browse the Trace Nutrients Supplement Line by Category…
Seven Reasons to Order Hair Analysis Supplements from Trace Nutrients
1. Only the purest USP, reagent and food grade ingredients available are used.
2. Professional hypo-allergenic formulations that do not contain wheat, yeast, soy, alfalfa, milk or corn allergens, and no salt, sugar, starch, wax, hydrogenated oils, artificial colors, flavors, or preservatives.
3. Formulations designed for individual metabolic types to support their unique nutritional requirements.
4. Minerals organically chelated to enzymatically hydrolyzed pure rice protein (a complete full range amino acid chelation process).
5. Reduced tablet and capsule sizes for increased patient acceptance and compliance.
6. Products synergistically formulated to facilitate absorption and cellular utilization.
7. To assure retention of desirable nutritional factors and to eliminate the possibility of domestic toxins and contaminates, all glandular sources are imported tissue concentrates that are processed using the preferred lyophilization method.
Trace Elements Supplements have been specially formulated to work with your hair analysis health program.
Trace Nutrients Supplements only available in the United States / Canada

Online orders for Trace Elements Supplements can only be sent to the United States, due to customs, duties and shipping calculations that our online store does not process.

If you reside in Canada, please
Contact Us
for ordering information.
Still Have Questions?
Please contact us with your inquiries (Monday - Friday: 8am - 4pm PST).